Commercial Building Contractor
We have over 50 years of commercial design-build, making us your #1 option. Contact us at JB STEEL™ to find out more about why we are the best option for your project.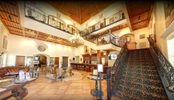 Commercial Design-Build Specialists
As commercial building design and construction specialists, we have the experience and expertise to deliver tailor-made solutions that meet the specific needs of our clients. We understand that commercial buildings are complex structures that must be designed and built to exacting standards, and we take pride in our ability to deliver projects that are on time, on budget, and to the highest quality. We work closely with our clients from the initial concept through to completion, ensuring that their vision is realized. Our team of architects, engineers, and project managers are committed to delivering commercial building projects that exceed expectations. If you're looking for a commercial building design and construction partner that you can rely on, look no further than us.

Common Commercial Buildings
JB STEEL™ Specializes in high-quality Commercial 10,000+ Sq Ft buildings.
Auto Shop

Brewery

Car Wash

Casinos

Fitness Centers

Manufacturing

Medical

Mini Storage

Offices

Retail

RV Dealership

Multi Use Developments

RV Storage

Workshops

Storage Buildings

Strip Malls

Warehouses

Credit unions

Traditional Banks

Dealerships

Barndominiams

Barns

Garages

Horse Stables

Outbuildings

Riding Arenas

LOCAL COMMERCIAL DESIGN-BUILD CONTRACTOR
JB STEEL™ is a local Design-Build contractor. We have developed a reputation over the years for being the best commercial contractor in the area. Our design-build team specializes in saving you time and money. Our process aims to eliminate design and communication errors while keeping your project running smoothly.
JB STEEL™ is a Self-Performing General Contractor
Traditionally, most general contractors will hire subcontractors to perform a majority of the work instead of performing it themselves. When you work with JB STEEL™, we have our own employed crews who perform the major scopes of work which include the following:
Civil construction: excavation, dirt hauling, rock import, grading, utilities, sewer, storm piping, fire suppression piping, etc.

Structural Concrete & Tilt-ups

Structural Steel

Pre-Engineered Metal Buildings
What are the benefits of a self-performing general contractor?
We control the critical path
Our crews perform these large scopes of work that define the critical path of a project schedule. Conversely, other general contractors who rely on the availability of various subcontractors to schedule their projects, it puts JB STEEL™ ahead of the game when it comes to finishing jobs on time.
We control cost
JB STEEL™ is a vertically integrated company. The majority of the work on our jobs, ranging from design professionals to ironworkers, is performed by highly qualified JB STEEL™ employees. This advantage allows us to control cost variables that other general contractors cannot. Furthermore, we value our deep rooted and trusted relationships with material suppliers, engineers, and finish trades in the areas we work which enhances our ability to meet our customer's budgets.
We control quality
We focus on building crews that are experienced, knowledgeable, and safety conscious. This defines our ability to perform work at the highest level of quality our customers demand. Our 65+ years of experience speaks for itself.

COMMON COMMERCIAL BUILDING SIZES
JB STEEL™ Specializes in high-quality 10,000+ Sq Ft buildings.
Below are some of the most common commercial and industrial building sizes. JB STEEL™ can build these or any custom building size.
80 x 120 (9,600 Sq Ft)

100 x 100 (10,000 Sq Ft)

80 x 150 (12,000 Sq Ft)

100 x 150 (15,000 Sq Ft)

100 x 200 (20,000 Sq Ft)

150 x 150 (22,500 Sq Ft)

150 x 200 (30,000 Sq Ft)

200 x 200 (40,000 Sq Ft)

200 x 250 (50,000 Sq Ft)

200 x 300 (65,000 Sq Ft)

250 x 300 (75,000 Sq Ft)

All Other Sizes
Licensed, Insured & Bonded
No job is too complex or too challenging for JB STEEL™. Our experience and knowledge allows us to tackle projects of any size, in the markets we serve.